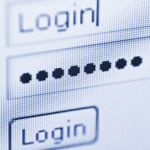 When it comes to securing passwords, companies can encrypt, hash and salt to their hearts' content but they will still be at risk. Why? Because people can be careless when it comes to password creation and management. If one consumer uses the same password on multiple sites, and one of those sites is compromised, the others are compromised too. 
The big question is: what can businesses do to protect themselves and their customers?
Join CSID's own Marc Ostryniec and CEO and co-founder of Toopher, Josh Alexander on September 26th at 12pm CDT for a free one-hour webinar that will address what's new in password protection and identity authentication. We'll also take a look at hacker tools and discuss risk-mitigation solutions for businesses.
Space is limited, so hurry and register now.
Webinar: Mitigating the Risk of Poor Password Practices
When: Wednesday, September 26, 2012 at 12pm CDT
Cost: Free
Speakers: Marc Ostryniec, Vice President of CSID & Josh Alexander, CEO and Co-Founder of Toopher