Being based in Austin, we are lucky to have the University of Texas at Austin (or simply UT to us Texans) in our backyard. In addition to great education and sports programs (Hook 'em), UT Austin is also home to the UT Center for Identity, a research group devoted to advancing identity management – a topic we can relate to.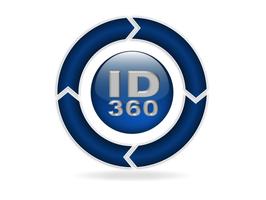 The UT Center for Identity hosted the group's very first ID360 conference earlier this week. The purpose of the conference – gather some of the best and brightest security professionals in education, business and government and talk identity security.
 The conference had an excellent line up of speakers including keynotes from Dr. Peter Tippet from Verizon and Kim Little from Lexis Nexis. Presenters also covered a number of relevant topics from security transparency to recent trends in biometrics.
Our very own VP of sales, Marc Ostryniec spoke on the topic of proactive identity protection for enterprise businesses. Come back later this week and we'll have a more extensive blog post on Marc's talk as well as a link to a downloadable paper on the topic. 
Identity protection is going to continue to be a hot-button issue throughout 2012 as breaches, data loss and hacks continue to occur. Luckily there are some really smart people working on how to mitigate the damages and risks of identity theft and, if what we heard at the ID360 conference is any indication, there are some exciting and innovative solutions in our future.