We power identity protection.
CSID is the leading provider of global enterprise level identity protection and fraud detection solutions and technologies.
featured products
Enterprise Threat Intelligence
CSID can enable your business to proactively watch for credentials that may be compromised.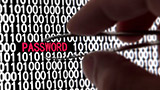 South Carolina Taxpayers
CSID's services have been renewed for an additional year of free identity protection coverage.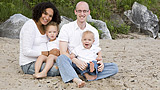 what we do
resources
Stats, White Papers and Webinars to help you get a deeper understanding of the need for identity protection and fraud detection solutions.
Stats

Stats

5.4%: Fraud victims as a percentage of United States population
$18B+ Total U.S. fraud annually
13.1M U.S. adult victims of identity fraud

Javelin 2014 Identity Fraud Survey Report

White Papers

CSID White Papers

Explore the latest trends, research and best practices with industry experts on topics including, security, privacy, identity theft and protection, and risk mitigation.

Webinars

CSID cyberSAFE Webinar Series

CSID's Cyber Security and Fraud Education (cyberSAFE) webinar series helps businesses, government organizations and security professionals take a proactive approach to mitigating the impact of digital security threats.