We power identity protection.
CSID is the leading provider of global enterprise level identity protection and fraud detection solutions and technologies.
featured products
Identity Chek

® Service Alerts

CSID can enable your customers to detect new account fraud sooner using our service from Early Warning.

South Carolina Taxpayers
CSID's services have been renewed for an additional year of free identity protection coverage.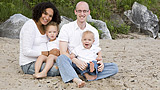 what we do
resources
CSID provides our partners with content, tips and information that will assist in bringing identity protection products to market. Look here for insights on hot topics in the form of white papers, webinars and more.
Stats

Stats

12.7M U.S. adult victims of identity fraud
27% of new fraudulent accounts opened were credit cards
Data breach victimization rose 250%

Javelin 2015 Identity Fraud Survey Report

White Papers

CSID White Papers

CSID stays ahead of industry trends, research and best practices. Explore topics about security, privacy, identity protection, risk mitigation and more.

Webinars

CSID cyberSAFE Webinar Series

CSID's Cyber Security and Fraud Education (cyberSAFE) webinar series helps our partners be informed and proactive as they mitigate risk and bring identity protection products to market.